3. Pennsylvania residents must pay 6% state sales tax on everything. It will come up at etsy and ebay when you place orders there.

4.I do take checks at etsy. At ebay it's a little harder to take a check since they prefer you pay with Paypal but you can pay with a check. Make your checks or money orders out to:
Heisler's Creative Stitchery
U.S. funds only. At this time I do not accept credit cards or send cods. I do accept paypal. Any checks that are rejected by my bank will be charged $30.00. If your check bounces I will not accept checks from you. Please be considerate! Don't write a check if you don't have the money to cover it.

5. Orders will be shipped as soon as possible. This could take from 1-6 weeks, depending on what's in stock. Orders will be sent via the U.S. Post office. I will email you if something you want is ut of stock so you can decide whether to continue with the order or to cancel it.

6. If you have any questions that have not been answered, please contact me. The information is at the top and bottom of this page.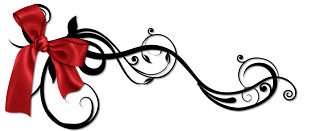 Damaged or Lost Orders
I am not responsible for packages that are damaged or lost. Please contact the U.S. Post Office. They will try to trace the lost package. You can pay extra for postal insurance if you are worried. Insurance cost vary with the cost of the item but aren't very much.

Back Orders and Credits
You may choose whether you are willing to wait for back ordered merchandise or would prefer a refund. Checks will be issued when you pay with a check or money order. Paypal will be used for refunds if that's how you paid.

Exchanges and Returns
I don't accept returns or exchanges unless I am at fault. Please order carefully!

Special Orders
If you want to order something I don't normally carry, it is considered a special order. It may take as long as 8 weeks to fill.